Bear with me here as I try and join some dots in my mind…

In Julian Cope's excellent first autobiography, Head On, he talks about not apologising anymore because he realises he shares the same initials as Jesus Christ…
I've always loved this passage for its random reasoning behind someone doing what they want/need to do. It seems as valid a reason as any other.
It's no surprise I ended up working in Market Research when we share the same initials.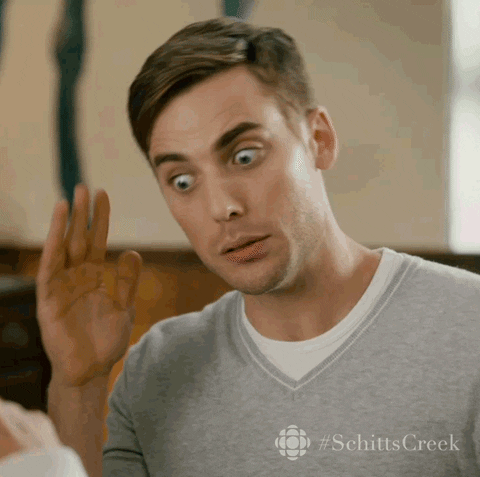 Anyway, the point I'm getting to is I've been feeling bad and prevaricating about going back to old work/old drafts recently. It felt like I needed to let this stuff go. And to a degree, I have. I've certainly got rid of a few drafts that will never get the chance to sniff at fresh air or see daylight again.

However, while driving around North Wales this week with the family I noticed I had a few versions of the same song. One of these was Get Ready – where I had both The Temptations' and The Supremes' versions. And why not, it's an awesome song, and there's an interesting piece to be had on the differing interpretations of the same material…but the song that registered with me (as I was driving through the mountains on the way to Snowdon) was Radiohead's True Love Waits.

I first heard this song at my mate Paul's house in about 2001 when it was released on I Might Be Wrong. I was gloriously drunk and stoned, and this song sounded like the most wonderful thing because it was a Radiohead song I didn't know and because I have ears.
According to this article, the song has had quite the gestation period, with at least four or five goes at recording since 1995 before its eventual release in 2016 on A Moon Shaped Pool.
It's clearly travelled down quite a few paths before the band put it out there – both could be said to be quite perfect in their own ways, but for the artists involved there was something not quite right about the first version that meant they had to keep nipping at it until they got the version above.

I take comfort in this, in knowing that it's ok to hang on to something until you feel it's ready, until you've explored every avenue for it.

Elizabeth Bishop was equally slow in turning out her work. Having only started reading her poems in the last couple of months, I don't know enough about Bishop to be able to make any sort of reasoned assessment of her work*, but I know she managed to put out about 100 poems in the course of her career – there are probably more in the complete Bishop, but she officially published 101, I think. Interestingly, True Love Waits is the 100th Radiohead song on a proper album. Here endeth the connections (until I find more)…Although, I note that her Late Air sounds like something I could imagine Thom Yorke singing. And '..their marrow-piercing guesses are whatever you believe' could easily be a subtitle from Hail To The Thief. They also had a song called Bishop's Robes, but there is no connection there.
So, what am I really gibbering on about? I'm not 100% certain I know, other than the idea that it's ok to take your time, to come back to things and for the gestation period of a poem, story, song, painting, etc to take the best part of forever. I'm sure you can relax now.

Obviously, the flip side to this is that you can spend too long fussing over something and edit the interesting parts out, but that's something for another day.

* I can heartily recommend this lecture by Simon Armitage on Bishop's work.
The Poetry Pharmacy
While on the way back from Wales, I made the family call in at The Poetry Pharmacy. The PP is the brainchild of the lovely Deborah Alma, aka The Emergency Poet. Her excellent collection, Dirty Laundry, was a highlight of last year for me.

After some wonderful coffee – I went for the Byron, which was described as a 'kick up the arse' – and cake I was pleased to note that the shelves contained a library of lots of old poetry mags, and that there was a copy of Orbis #182 – containing two poems by me. Nice, I've made it to Shropshire.

Deborah seemed lovely, although we didn't have time to chat. She was busy serving customers and preparing for a consultancy. I did manage to exit via the gift shop with a bag, a poetry diary and a set of Happy Pills.




Please, if you find yourself nearby, do make the effort to pop in. It's a lovely place. And if you can't, then a visit to the online shop for some pills or to become a friend of the pharmacy


TITLE GIVEAWAY
Priority Seat
Orthopaedic Hovercraft (Credit to my wife for this one)
The Screaming of Rhubarb
Darkness on the Edge of Tans
Burnt Parsnips
THE WEEK IN STATS
17K running – Missed a run this week due to a visiting mother

0 Poems worked on Nada, nowt, zilch. Although, half an idea about a combination of Unwinese and Nadsat.

27 days without cigarettes. May have smoked yesterday, but it's a blip.

1 rejection email – From Primers. There's a magnificent looking shortlist of poets though, so I can't wait to see who gets chosen.

1 flurry of submissions – Now I have a load of poems back I can send a load out again. That's how it works

1 introduction to Stanley Unwin I'm pleased to have introduced someone to the work of Sir Stanley…

1 review published – Jane Lovell's This Tilting Earth

1 more week that I'm not having an affair with Eva Green
READ, SEEN, ETC
Read:
The Doomed City by Arkady & Boris Strugatsky
Island of Towers, Clarissa Aykroyd

Ordered:
Nothing

Watched:
Not a lot, couple of Dublin Murders and a Rugby World Cup final..

Listened to:
Vetiver, Up on High, Thing of the Past
REM, Monster
Michael Kiwanuka, Kiwanuka
Anna Meredith, Fibs
808 State, Transmission Suite
and of course, The Archers…