I pressed publish last week, walked away from my desk— in my head it looked something like this
It was almost certainly more like this…
Almost as soon as shut my laptop down I realised that rather than the gibberish I wrote about fluorescent lights, etc I should have just written about how happy I was that my copy of Finished Creatures #6 had arrived in the gap between the post before the last post (eg before last week).

I felt especially daft as this week saw the launch of said magazine via the medium of Zoom. Here I am demonstrating how ace the mag looks…
Jan always makes each issue look and feel glorious. Getting a copy in the post is always a joy. The envelopes they come in are lovely things with a string tie on the back. The addresses are handwritten, and if you're getting a contributor's copy then your page is bookmarked for you.

I've already mentioned that there was some back and forth on my poem that went in the mag. Jan was very helpful and very understanding, and while I'm happy with the version we ended up with, the poem is one that I've worked on and tweaked since it was accepted.

So it was a bit strange to be reading the published version on Wednesday evening as part of the online launch. It's obviously a bit weird to be reading in a "room" full of the kinds of poets in this mag. I mean look at this lot…sadly not every one could make it.

I was disappointed not to hear Arji Manuelpillai read any of his poems as one of his is after mine in the mag, but I did get to hear Alex Josephy read hers, and that's the one that precedes mine. I also got to hear Rebecca Gethin, Amlan Goswami, Hilary Hares, Joanna Inham, Simon Madrell, Caleb Parkin, Sarah Salway,Penelope Shuttle, Paul Stephenson and Elżbieta Wójcik-Leese read. I was in a break out group with Anthony Mair and Julian Bishop, but sadly we didn't get to hear their poems —FYI both are excellent.

A couple of the poets that couldn't make it also had their work read out, one of which was me reading James McDermott's excellent 'Wild Flowers'. I prefaced it by suggesting using the names of flowers in poems is cheating as it's guaranteed to sound great, but I love this poem. There's a lot going on in there around belonging and survival. I hope he and Jan don't mind me sharing it below.

Spookily (you know me, etc) I've just seen that James is a writer on Eastenders, among many other things, and last night I shared this article about that very show and the wider impact of soaps with a colleague at work…because they work on soaps; I'm not a monster.
Wild flowers – James McDermott, Finished Creatures #6

Hoary Plantain Corky Fruited Dropwort
Purple Loosestrife Night Flowering Catchfly
you plants in the wrong place I pick you up

unwanted in nature's man made spaces
farm fields playing fields backyards public parks
I want you I take you in my basket

how are your shades of green deemed unsightly
Mantis Crocodile Islamic Jungle
Neon Hooker's I press you between hard covers

I don't label you weeds I name you
Hedge Bedstraw Oxeye Daisy Corncockle
Bladder Campion Forget Me Not Vetch

I preserve you you wild flowers who thrive
in nature where you survive all seasons
each bud punching through mud to unclench tiny fists

to bloom eternally long after man
who said you don't belong Tansy Scented Mayweed
Cocksfoot Timothy Upright Shepherd's Purse


Go and buy a copy of Finished Creatures here

It was a bumper week for Zoom launches as I got to spend some of last night watching the launch of Holly Singlehurst's excellent Rialto Pamphlet, The Sea Turned Thick Like Honey (Reviewed here by some knobhead)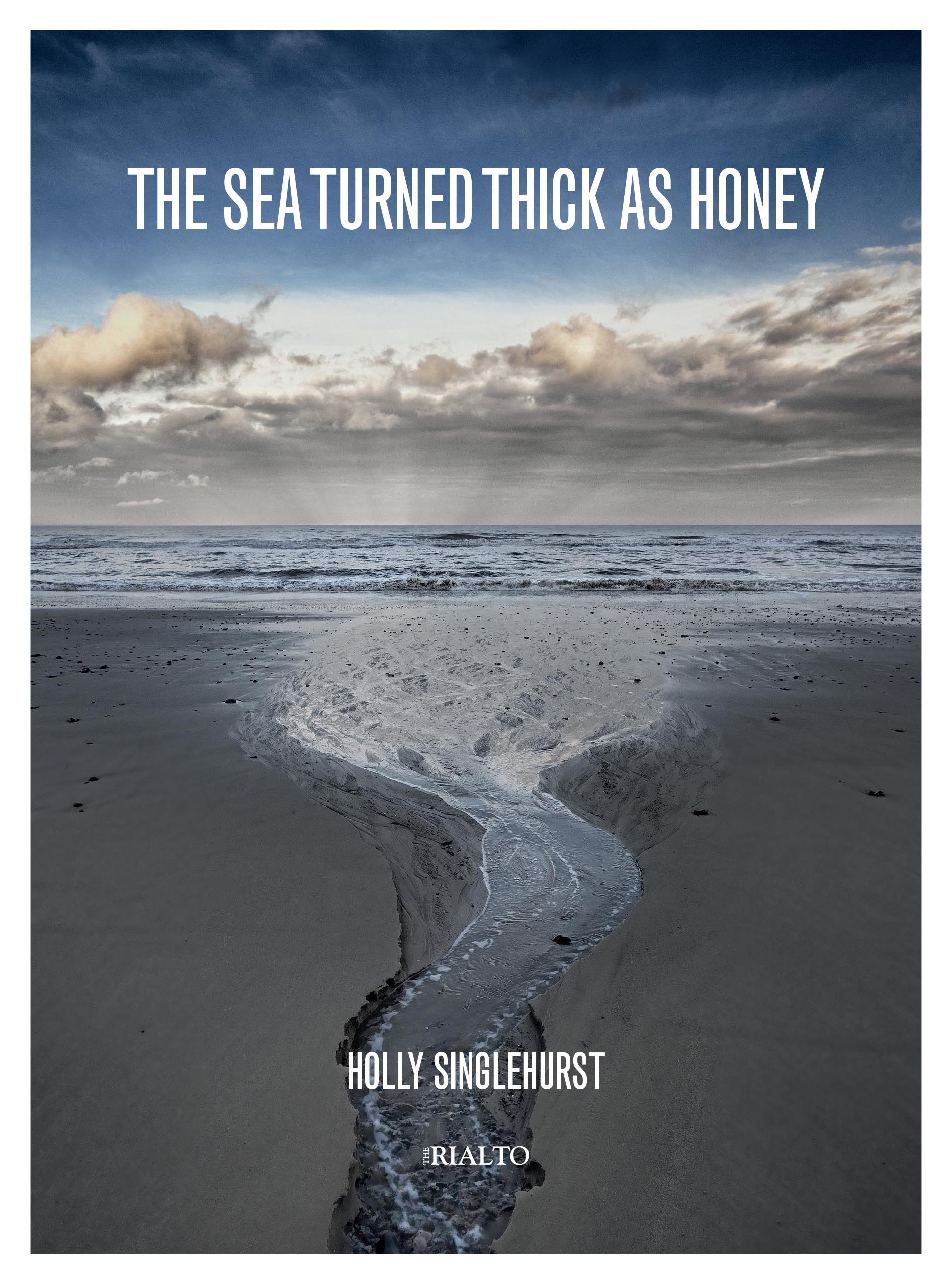 From now on I intend to only attend gigs from the comfort of a hammock…
Right, I'm out of here…After a week where I got another no from North magazine (WHAT DO I HAVE TO DO!!!! Oh yeah, write a better poem, fit the issues themes and offer enough sacrifices to the gods. **Note to self, more sacrifices next time), there is just time to point you towards this thread of handy hints for dealing with poetic rejection. Go and have a look, you might find something to help you.
THE WEEK IN STATS
c17K running so far. 12 today, there should be 5 more tomorrow
2 trips to central London for work
0 massive hangover
1 week of taking a hard look at myself
2 journeys to dance lessons and back for Flo
1 rejections: North
0 new poem finished:
5 poems worked on: Cycle, Kiddie Rides, Swan Song, Buttered Dogs, and a draft of something new called In The Freezer (at the moment. It's little more than notes for now, but y'know..acorns, oak trees, etc)
0 poems published:
0 submissions: I'm pausing on this while I edit stuff.
0 acceptance:
16 poems are currently out for submission. Starting to think I've really pissed off the folks at Poetry Oxford.
5 poems left to submit beyond makeweights
75 Published poems
37 Poems* finished by unpublished
25 poems* in various states of undress
554 Rejected poems* Eg I've decided they are not good enough
0 reviews finished:
2 reviews to write: How the fuck did that happen…I keep finishing them and then they keep coming.
8 days without cigarettes…
15 Days since drinking
0 sleepless nights:
1 more week that I'm not having an affair with Eva Green

* To date, not this week. Christ!!

TITLE GIVEAWAY
Nothing to offer this week

READ/SEEN/HEARD/ETC
Read
Dark Horse 45
Alex MacDonald: delicious all day
Jack Underwood: A Year In The Life
Poetry London Spring 22

Zooms:
Finished Creatures #6 launch
Holly Singlehurst Launch
Music
Grachan Moncur III: Evolution
Jacqueline Du Pré & Herbert Downes: Music For Cello & Viola
Horsegirl: Versions of Modern Performance
Sam Lee: Old Wow
Andrew Bird: Armchair Apocrypha
SG Goodman: Teeth Marks
Deep Throat Choir: 3am
Sharon Van Etten: We've Been Going About This All Wrong
Superchunk; Wild Loneliness
Jeremy Cunningham: The Weather Up Here
Caspian: The Four Trees
Echo & The Bunnymen: Porcupine
Explosions In The Sky: Live
Greg Dulli: Random Desire
Four Tet: 16 Oceans
Inxs: Shabooh Shoobah
The Innocence Mission: My Room In The Trees
Grant Lee-Phillips: Lightning, Do Your Stuff
Beth Orton: Trailer Park
Sufjan Stevens: Carrie & Lowell
Inventions: Maze of Woods
Tonic Ensemble: Snapshots
Prefab Sprout: Andromeda Heights
J Mascis: Tied To A Star
David Kilgour & The Heavy Eights: End Times Undone, Left By Sort
Therapy?: Troublegum
The New Mendicants: Into The Line
Clem Snide: We Only Leave Ashes
Teenage Fanclub: Endless Arcade
Kacey Johansing: The Hiding
Paul McCartney: Ram
Jessie Buckley & Bernard Butler: For All Our Days That Tear Our Heart

Watched
Love Island
Elf Lyons: A Work in Progress Comedy show called 'Raven' at the Three Hounds
Ordered
Nothing
Arrived
Orbis #200