I'm assuming you know about Baader Meinhof, but are you familiar with Baader-Meinhof Syndrome?

If you're not, in a nutshell after you've noticed something once you start to see it everywhere.
Well this isn't about that, but it's close and it makes it easy for me to choose the song at the end as well. And yes, I will use this is a way to promote the Rogue Strands night on the 28th. (Please note, it's almost over. This post and then one more to sum it up and I can move on—until the next one.)

A week or so ago I noticed a spooky coincidence. Matt Merritt posted about Rogue Strands at his blog. Which was really very kind of him. I've always enjoyed his posts and I loved The Elephant Tests and hydrodaktulopsychicharmonica. I just hope I can track down a copy of Troy Town at some point.

Matthew Stewart has long been recommending Matt's (keep up, there's a lot of Matthews involved here) first pamphlet, Making The Most of the Light (HappenStance) to me and I had finally got round to buying it a couple of days before Matt M had posted his, er, post.

This is where it then starts to get weirder. My dear friend had asked me for advice about places to go in Norwich as he was on his way there to visit. On the day he Tweeted as below and I replied.
Later that evening, following a couple of pints with the very lovely Andrew Neilson, I was sat on the train home and finally had the time to dive into Matt M's book.

I sailed through it, inhaling every poem as I went…

I mean 'Treaty' floored me*. I assume it has the same effect on you.

* All the preceding poems are excellent too…


But it was when I turned the page and got half way through 'Yellow Bellies' that things got "proper weird". The notes for this poem point out the Vermuyden is a reference to the Dutch engineer, Cornelius Vermuyden, who introduced Dutch land reclamation methods to England and drained the Fens of East Anglia.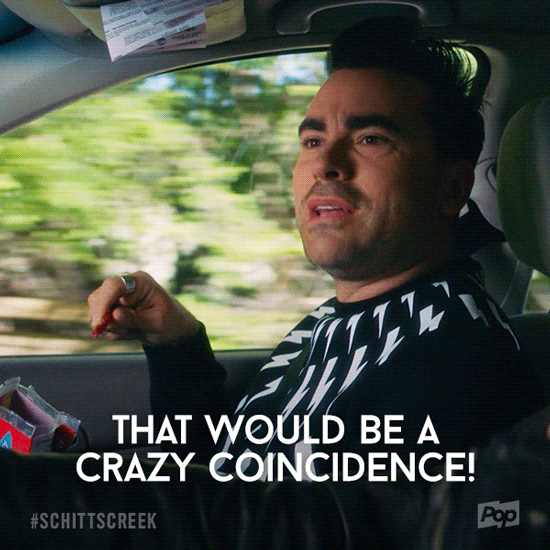 Crazy coincidence or not, I'm glad I've made the acquaintance of this pamphlet, especially in the week when there are changes afoot with HappenStance, but that's not my story to tell. If you're a subscriber you will already know. If you're not, why not?
Right, enough wanging on from me. BUY MATT MERRITT'S BOOKS. COME TO ROGUE STRANDS ON THE 28TH. DONATE TO US.
THE WEEK IN STATS
I'm not sure how I managed it, something to do with a function of WordPress that I totally fucked up, but I've made all the previous 'Week In Stats' all say the same as the most recent one. I've no idea how to fix it. Thankfully, I have them saved as part of an RSS feed, so perhaps when I can be arsed I'll go back and fix it…Or just add a page on for the title giveaways, etc. However, for this week…
TITLE GIVEAWAY
Fag Ash Lilt
Prior Convictions
Falseoreo – A name for non-branded Oreos as invented by Florence and sounds like Shakespeare character
How to Put a Fez on an Alien
Man, You Got Banned From a Bookshop
THE WEEK IN STATS
35k running – 20k this morning – my left hip is killing me, but the run felt good.

1 Poem worked on It's been a quiet two or three weeks on that front, but managed a new draft of 'Arecibo Message'

2 days without cigarettes. I was doing so well, then had a bit of a relapse on Friday night watching

2 Punk bands – My mate invited me to see the legendary Sham 69. It was a riot.

1 acceptance for 3 poems – Not sure I can say who yet, but it's a good one. It's my second batch of three to be taken on the trot, so I shall expect this every time now.

1 poem published Up at Black Bough. My poem is called Safety Shot. There are many more ace poems there to be seen

1 review written and submitted – You'll see when you see.

1 Review published at London Grip – Rose Cook's 'Sightings'

1 more week that I'm not having an affair with Eva Green
READ, SEEN, ETC
Read:
Isha Upanishad Trans. by Mario Petrucci
Dodo Provocateur, Anita Pati

Ordered:
Nothing

Watched:
2 eps of Succession, 1 ep of Spiral

Listened to:
Billy Corgan, Cotillions, Ogilala
Underworld, Drift Vol.1
The New Pornographers, In The Morse Code of Brake Lights
Arms & Sleepers, Swim Team
Bob Dylan, Hard Rain, The Bootleg Series 15
Neil Young, Hawks & Doves, Silver & Gold and Harvest
Harmony Rockets, Lachesis
Big Thief, U.F.O.F
Screaming Trees, Dust and Sweet Oblivion

and of course, The Archers…