I've been catching up on some radio shows I've downloaded this week

The first one was Paul Farley's Here Be Dragons

A programme about our interest in maps. It includes Ciaran Carson and Zoe Skoulding among others. It was a fascinating programme, but my ears pricked up the most when Paul mentioned "Trap Streets".

I've had a poem on the go for about 18 months now that mentions them among other things, and in the last week I've gone back to the drafts to turn it all into a sequence. To date, I've written now written 5 parts of the sequence and was due to start on the Trap Street part on the day that I played this particular show.

I can't tell if hearing this is the cosmos telling me to keep going or give up. I'm hoping it's the former.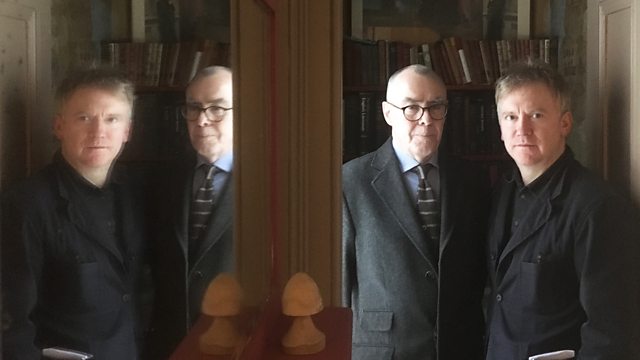 Worth a listen to this audio map from the show as well.
https://aporee.org/maps/work/projects.php?project=herebedragons
The second show was Kim Moore's Psalm for the Scaffolder.

Currently it has 26 days left to listen to it and I encourage you to do so. It's a fascinating look at how Kim came to be the person she is – covering her family background, her training, her work and the life she has led to become the poet she is now (A clue here is that she's an excellent poet).

I was listening to this one last night on my journey home and by the time I got back to the house, I had a rough draft of an outline of an idea floating about my head.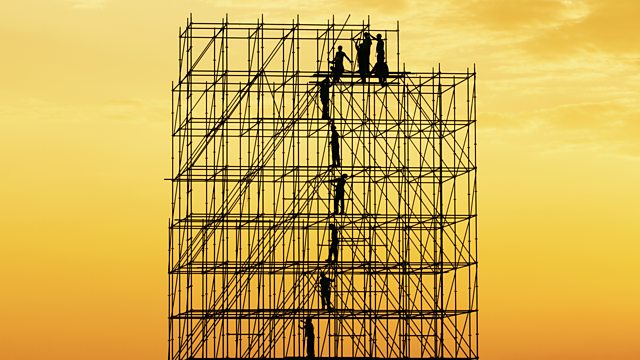 Kim's first collection was 'The Art of Falling" and I loved it when I read it. I'm very much looking forward to seeing her new collection – I think her recent poem, I Let a Man will be included. I recommend a read of Chris Edgoose's blog post on the recent events that followed it.

Long story short, Kim wrote this wonderful poem and then a complete bellend thought it would be responsible for destroying all men.
The other aural treat from this week was Rishi Dastidar on Better Known. This show has been a recent discovery that I've been meaning to get round to playing, but Rish being on it has forced my hand/ears.

It's a very simple concept: list six things you believe should be better known, kind of like a reverse Room 101.

Just scanning the listings on the website has introduced me to a thousand things to capture my imagination.

Rishi's selection opened my eyes, my ears, my mind and my stomach to a range of treasures. That's not a bad 25 minutes of listening.

And of course, now I'm thinking of what my six things would be. I started compiling a Desert Island Discs list recently and it's currently 2.1 days long – I'd best hope the call from Lauren Laverne doesn't come in yet. It is Lauren that makes the call, right? We do share a birthday, so it would be right and proper.

You can find the link here.
NB it's a bit "guitars" at present, but I'm working on adding in other stuff as I think of it.
TITLE GIVEAWAY
Sticklebricks and Sticklemortar
Collaborative Salad Making
More Dynamite for your Dollar
A Smattering Tragedy*
Hand-reared
Arranging Aquatic Birds in a Linear Fashion
Pulled Muscle Cars
Poem Written as an Instrumental
Nicky, Louder
Mesopotamian Lullabies**
Christmas Card Lust***
*- HT to Euan MacKay and Andrew Tenzer for this one
** – Thanks to Atlas Obscura for this one
*** – HT to me for email typo
The week in stats:
1 – rejection from a Pamphlet call, but with a very nice email to soften the blow
1 rejection from an online magazine – Thanks High Window
1 review published at OPOI
1 review submitted
1 new poem started (as mentioned above) – Work Experience/Tea Break and 1 poem worked on – Does it count as one poem if it's a sequence?
1 Submission
Several friends' birthdays
43 years up on the clock
1 meeting with the lovely Robin Houghton and 3 pints
34.6 K run. I didn't know I had a target, but have been talking with a friend about upping the mileage again. Now I need to do 35K each week.

Also, huge shout to Euan for 121 consecutive days of running so far.
2 more Half Marathons signed up for